Two typical Roncal  houses in the heart of Isaba, Pyrenean village crowned by defensive tower of its Gothic church. It is a lively town , especially in summer and weekends, trips center to the valleys of Belabarce and Belagua . 
 
* Catalingarde I. It is rented by bedrooms. It has three double rooms with possibility of an extra bed. 
 
* Catalingarde II : It is rented whole . It has a capacity for eight people.
 You can do Nordic skiing or background ( center Larra -Belagua at Km 22) , skiing in the French resort of Arette ( km 26) , guided snowshoe tours, mountain bike trips or road (such as the Larra- Larrau ) , tours of the glens won , simple walks hiking and mountain tours longer as the Mesa de los Tres Reyes, itineraries based on naturalistic or cultural tours , climbing or caving, canyoning descent or canyon and canoes.
 
 
In Catalingarde I: WIFI and ground floor for bikes and, skis 
WHERE TO GO
Valle de Belagua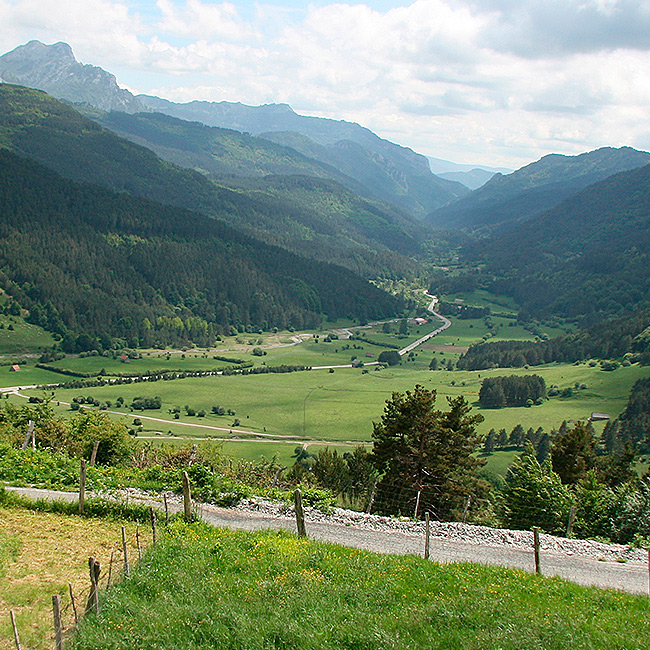 El Valle de Belagua es el ecosistema pirenaico más relevante del Valle de Roncal al que se accede desde Isaba. Asimismo, situado al norte del Valle de Roncal se encuentra la Reserva Natural de Larra, ...
Reserva Natural de Larra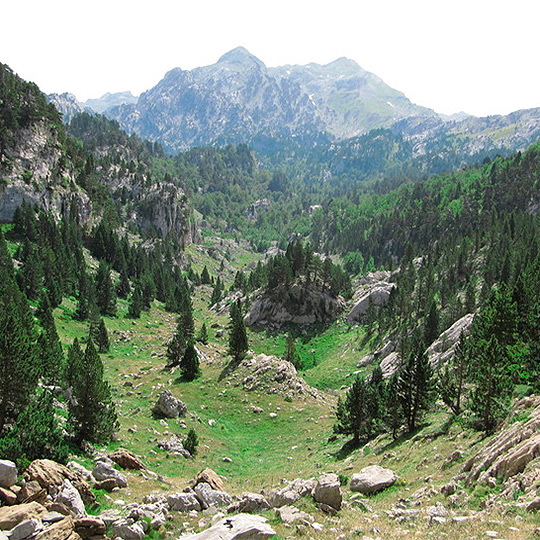 La Reserva Natural de Larra es la mayor de Navarra y acoge una de las zonas kársticas más extensas de Europa con un paisaje de grandes formaciones calizas salpicadas de pinos negros con grandes superf...
Belabarce, valle y cascada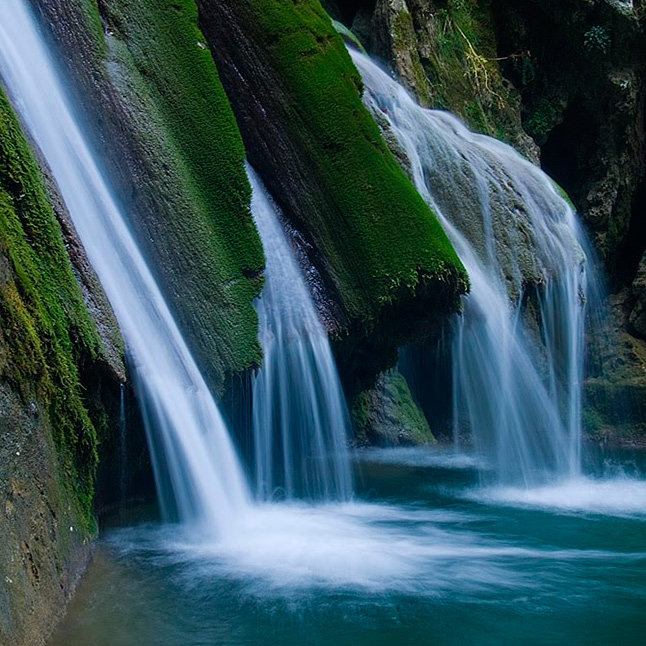 Espacio natural de gran belleza, ideal para la tranquilidad y el silencio. El río Belabarce serpentea todo el valle fertilizando los campos de siega, patatales, y pastos que existen en el llano. Una d...
UPCOMING EVENTS
Romería a la Virgen Blanca
En Jaurrieta, 15 de agosto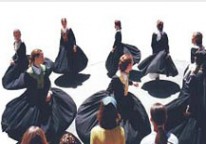 Entre el 11 y el 15 de agosto, la localidad pirenaica de Jaurrieta, en el valle de Salazar, celebra sus fiestas patronales. El 15 es el día grande en honor a la Virgen Blanca. Los vecinos llevan a su ...
Orhipean en Ochagavía
En Ochagavía, 25 de agosto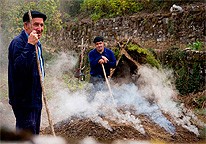 La localidad se engalana para recrear la vida de sus gentes hace 100 años. Hilanderas, lavanderas, barberos, niños jugando y un largo etcétera de personajes ayudan al visitante a trasladarse a los alb...
Danzantes de Ochagavía
En Ochagavía, 8 de septiembre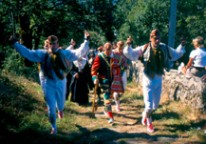 El Santuario de Nuestra Señora de Muskilda, situado a 2 kilómetros de Ochagavía, es testigo de estos primitivos bailes que se repiten desde hace ya más de trescientos años. Este lugar privilegiado, de...
ENVIRONMENT´S INFORMATION
Isaba
It is the biggest municipality of the Valley of Roncal, watered by the river Esca and with a border step to France. Pine, oak and beach forest. Four dolmens. Gothic parish from XVI century with good altarpiece and Baroque organ. Typical dance of "Thun thun". Narrow and paving streets. Have a look the fountain Uturrotx and the House of the Memory of Isaba. Access to ski tracks and hiking.
Tours
* El pueblo de Burgui, con su festividad anual en el mes de mayo de la bajada de la Almadía
* Roncal Valley.
* Mausoleum Julian Gayarre
* Belagua Valley.
* Ori peak .
* Our Lady of Muskilda.
* The Foz Arbaiun
* Gorges Kakuetta (France).
* Echo Valley.
* Anso Valley, Forest Zuriza (Huesca)
* Valley of Salazar and Irati.
* Valley Belagoa and Larra port, where the Sima de San Martin is.
* Roncal, with Gayarre Mausoleum and the Center for the Interpretation of Nature.
* Larrau Valley with Cacuhette Grottoes and the Hanging Bridge 50 m. high in the French Pyrenees
* The village of Burgui, with its annual festival in May of lower Rafters
Activities
Skiing in winter and mountaineering all year long, apart from a wide variety of places to other sports such as fishing, horseback riding, bicycles, hiking etc ...

For more information, please visit the following page: www.vallederoncal.es